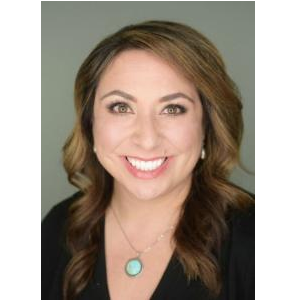 Meet Brooke Green
Brooke and her husband Jeremy Byington, an Ada County Sheriff's Deputy, settled in District 18 following Jeremy's service in the United States Army and 2008 tour in Iraq. Brooke is thrilled to represent the very district in which she spent her summer months as a child.
In addition to her Legislative duties, Brooke works in the field of Transportation as a Senior Transportation Planner with Ada County Highway District (ACHD). In this role, she oversees ACHD Project Development, which includes ACHD assigned concept development and project scoping efforts. Previously Brooke supported ACHD bike and pedestrian planning. As an elected State Representative, Brooke serves in her capacity as a Legislator on the Joint Appreciation Finance Committee, Business, and Local Government Committee. In addition to her committee assignments, she serves on the Legislative Council, Governor Cybersecurity Task Force, Idaho Behavioral Health Council, and Tobacco Millennium Fund. Her previous roles were on the Idaho Hispanic Council & Idaho Insurance Fund.
Brooke has two degrees from Boise State University in Communication and Marketing technology and her Master of Business Administration from Northwest Nazarene University and is a certified Professional Community Economic Developer (PCED). Brooke is a recipient of Idaho Business Reviews 2010- 40 accomplished under 40, Idaho Business Review 2014 & 2019 Woman of the Year Honoree, and Southwest Idaho Chapter of Woman in Transportation, 2017 Woman of the Year.