Jessica's Story
Last summer, a few friends noticed something was wrong with my best friend, Jess. As we golfed, it became apparent something was just not right. Fast forward to the 4th of July weekend. Jess was to spend the weekend at our cabin but never showed up. I received a call the following day asking that I get home because something was wrong with Jess, and maybe her best friend could help. For several weeks after that, 15 friends, an incredibly strong mom, ex-husband, in-laws, and colleagues would experience firsthand the struggle of trying to help someone with a mental illness and the unbelievable, constant battle with the system to get her help.
Law Enforcement showed up at her house 11 times, Mobile Crisis Unit 4 times. And each time Jess would outsmart all of us. She was incredibly brilliant, stubborn, and in the depths of the illness. These traits continued to keep us at a distance as each one of us tried to navigate a complex, flawed system. In those horrible weeks, we spent countless hours trying to figure out what sequence of events needed to occur to get Jess help. We tried everything we could think of. Many of us didn't sleep; many of us endured several horrific weeks as we visited with our sick friend.
Jess would live this horrible pain for weeks as we continued to seek help.
It wasn't until she finally got arrested did we see a glimmer of hope that she would finally get the help she needed. It was also at that same time that our beautiful friend's mugshot would be plastered all over the media as some reporters turned Jessica's most horrible day into someone else's entertainment.
We have all struggled with what happened, but every one of us knew that we did absolutely everything to save our friend. It wasn't just the system that failed Jess. It was our community.
On the evening of Tuesday November 19, 2019 I would receive a call. I collapsed in my hallway, screaming and crying while I listened to Jess's mother tell me that my incredibly loyal, fierce, and beautiful friend took her life, the same way her father did. We tried so hard to keep her alive.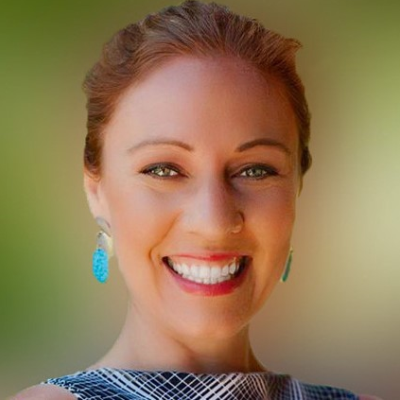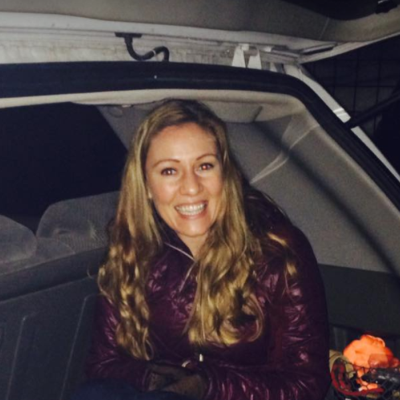 last photo we took together, June 2019
I have spent a lot of time in the last year thinking about what happened, playing those interactions over and over in my mind. Jess had several friends and family members surrounding her and fighting for her life. For those struggling without a supportive group of friends and family, they are left alone to navigate this incredibly challenging system.
That is why, as a Representative, I am dedicating my career to improving the system we have to save lives and keep families whole.
It took my best friend's death to get some Idaho's most influential people to discuss suicide and mental health seriously. I am just as stubborn as Jess, and I intend to fight every day to make sure this issue is brought to light so no one else has to lose their best friend the way I did.
Behavioral Health Council
In 2019 Governor Little launched the Behavioral Health Council. This group function similar to a task force, and will focus on two main issues: mental health and substance abuse. In Idaho, all 44 counties have been designated as behavioral health shortage areas. This is something that desperately needs to change if we're to prevent any more tragedies like Jessica's.
It is our vision that adults, children, and their families who live with mental illness and addiction receive the behavioral health care services they need when they need them. We believe if this vision is realized, then people in Idaho will have a better quality of life, reduced risk of involvement with the criminal justice system, and make our communities healthier, safer places to live.
You can read more about the creation of the council here
Gov. Little announces Idaho Behavioral Health Council
Boise, Idaho – Governor Brad Little announced today the membership of the recently established Idaho Behavioral Health Council.
In February, all five Idaho Supreme Court Justices and legislative leaders joined Governor Little for the signing of an executive order creating the council, a historic three-branch collaboration to study the state behavioral health delivery system and improve care for Idahoans with mental health and substance use disorders.
The Idaho Supreme Court issued a proclamation and the Legislature passed a concurrent resolution supporting the council. The council will report back a strategic plan to legislative leadership, the Governor, and the Idaho Supreme Court by June 30, 2021. More information about the council can be found at behaviorialhealthcouncil.idaho.gov. The first meeting will be August 7 at 8:30 a.m. MST and will be streamed on YouTube.
Ex-Officio Members:
Sarah Omundson, Administrative Director of the State Courts (co-chair)
Dave Jeppesen, Director of the Department of Health and Welfare (co-chair)
Josh Tewalt, Director of the Department of Correction
Monte Prow, Director of the Department of Juvenile Correction
Members Appointed by the Governor:
Dr. Eric Studebaker, State Department of Education
Brent Mendenhall, Madison County Commissioner (R-Rexburg)
Jennifer Griffis, Public Member (Grangeville)
Members Appointed by the Chief Justice:
Judge Gene Petty, District Judge (Canyon County)
Dr. David Pate, Public Member (Boise)
Members Appointed by the Legislature:
Representative Laurie Lickley (R-Jerome)
Representative Brooke Greene (D-Boise)
Senator Jeff Agenbroad (R-Nampa)
Senator David Nelson (D-Moscow)